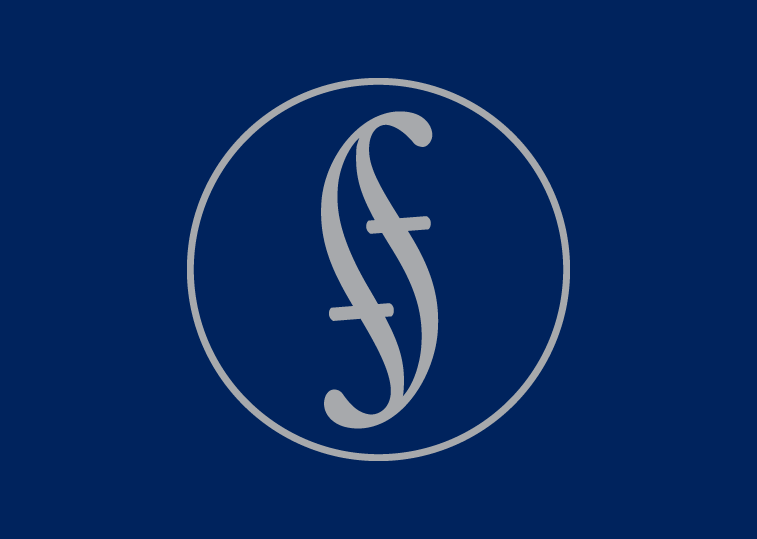 Fletcher Flemming — Logo
A sister company of Carrington Fox, Fletcher Flemming is a recruitment and headhunting firm specialising in the law sector.

I explored the idea of using a typographic ligature for the company's initials, and it was through a combination of choosing this design route, coupled with my diligent research, that I discovered that the section sign symbol (§), is a glyph commonly used in law documents. I simply added two crossbars on either side of a Garamond section sign, and with a few more tweaks the Fletcher Flemming logo was created.