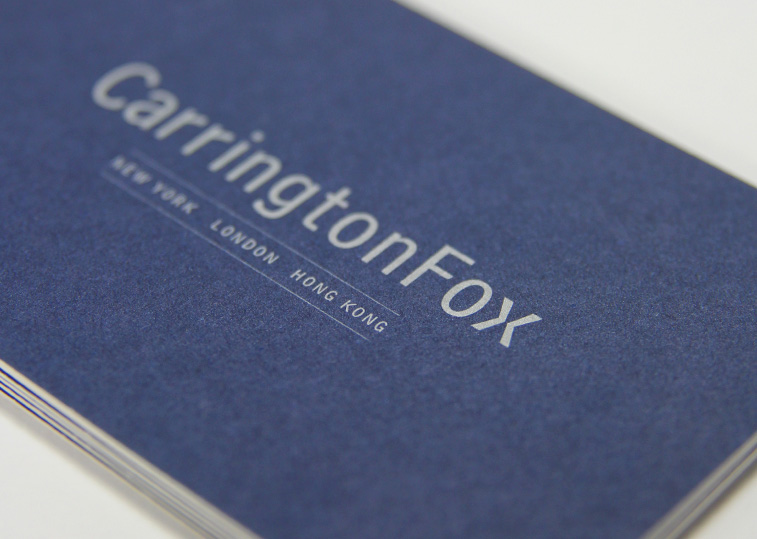 Carrington Fox — Branding, stationery set
Recruitment firms aim to bring together the perfect match of employer and employee. So when I was asked by Carrington Fox to redesign the company logo and core brand elements, this became the focus of my concept.

I designed a clean and contemporary logotype with the 'x' at the end of the company name as the telling character, representing the coming together of the two parties. A full stationery set was created to complement the new logo.